Company
Enduramark, a pavement marking and line striping company
Deliverables
Animated Explainer Video
3D renders
Video and stills used on the Enduramark website.
Results and Impact
Enduramark uses the video, stills from the video and 3D renders to demo the product.
The Problem
Enduramark needed a better way than the stills and live-action video it had to explain its patented process.
Production Process
We worked with Pavement Surface Coatings to outline the video and created rough sketches of each scene. Next, we used video and photos of Enduramark in action as the basis for 3D models for the storyboard and animation. We created different animated 3D renderings, such as a snow plow going over the pavement marking and not affecting the paint. Another scene shows the truck applying the paint and runner from several angles.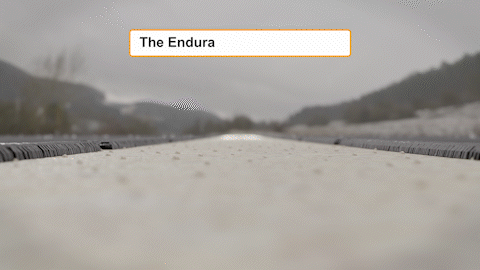 All scenes are 3D renders.
We used Blender for the 3D animation, and the 2D animation was done in After Effects. We used foley to emphasize the process, including truck engines, paint spraying, and flowing water sound effects.
Animation Style
The video uses realistic 3D animation and animated titles.