Purely Imagined created an animated explainer video for Pavement Surface Coatings' new pavement marking approach, Enduramark LineGuard. The primary goal of the video was to explain the process of Enduramark with animation, showing parts of the application that couldn't be filmed.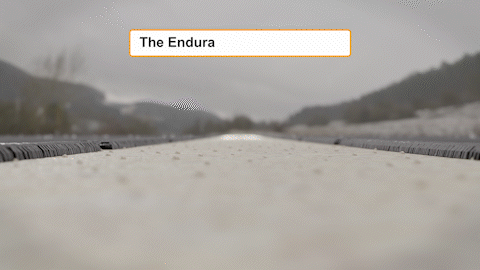 3D animation was used to show how the LineGuard functions.
Video Production Process We worked with Pavement Surface Coatings to outline the video and created rough sketches of each scene. Next, we used video and photos of Enduramark in action as the basis for 3D models for the storyboard and animation. We created different animated 3D renderings, such as anow plow going over the pavement marking and not affecting the paint. Another scene shows the truck applying the paint and runner from several angles.
Throughout the process, we were in contact with Pavement Surface Coatings, and we shared the outline, rough storyboard, storyboard, and final product with them. We also did updates to the video a few months later.
Animation Techniques We used Blender for the 3D animation, and the 2D animation was done in After Effects. We used foley to emphasize the process, including truck engines, paint spraying, and flowing water sound effects.
The video has realistic flowing water, showing the runner has breaks allowing water to flow through. We used photos to model the machines used and to show a split view of the pavement, paint layer, and the edge runner that protects the paint to show the height of each layer.
The explainer video and stills features on the Enduramark website.
Results and Impact
Pavement Surface Coatings now features the video on their website and stills from the video explaining key points about the process.
Overall, we are happy with the result and enjoyed working with Pavement Surface Coatings to create this video that showcases their innovative pavement marking approach.